PGConf.EU 2022 Berlin - PostgreSQL Community Panel: Upgradability
A few days ago we tried out a new talk format at PGConf.EU 2022 in Berlin in the form of a community panel discussing a topic and we chose the subject of PostgreSQL upgrades.
The feedback we received was great, and I'm looking forward to trying out different subjects in a panel format at future Postgres conferences.
I was fortunate enough to be joined by some great fellow Postgres community members:
Karen Jex (Senior Solutions Architect, Crunchy Data - Twitter: @karenhjex)
Nikolay Samokhvalov (Founder, Postgres.ai & Database Lab - Twitter: @samokhvalov)
Andreas Scherbaum (Head of Databases, Adjust GmbH - Twitter: @ascherbaum)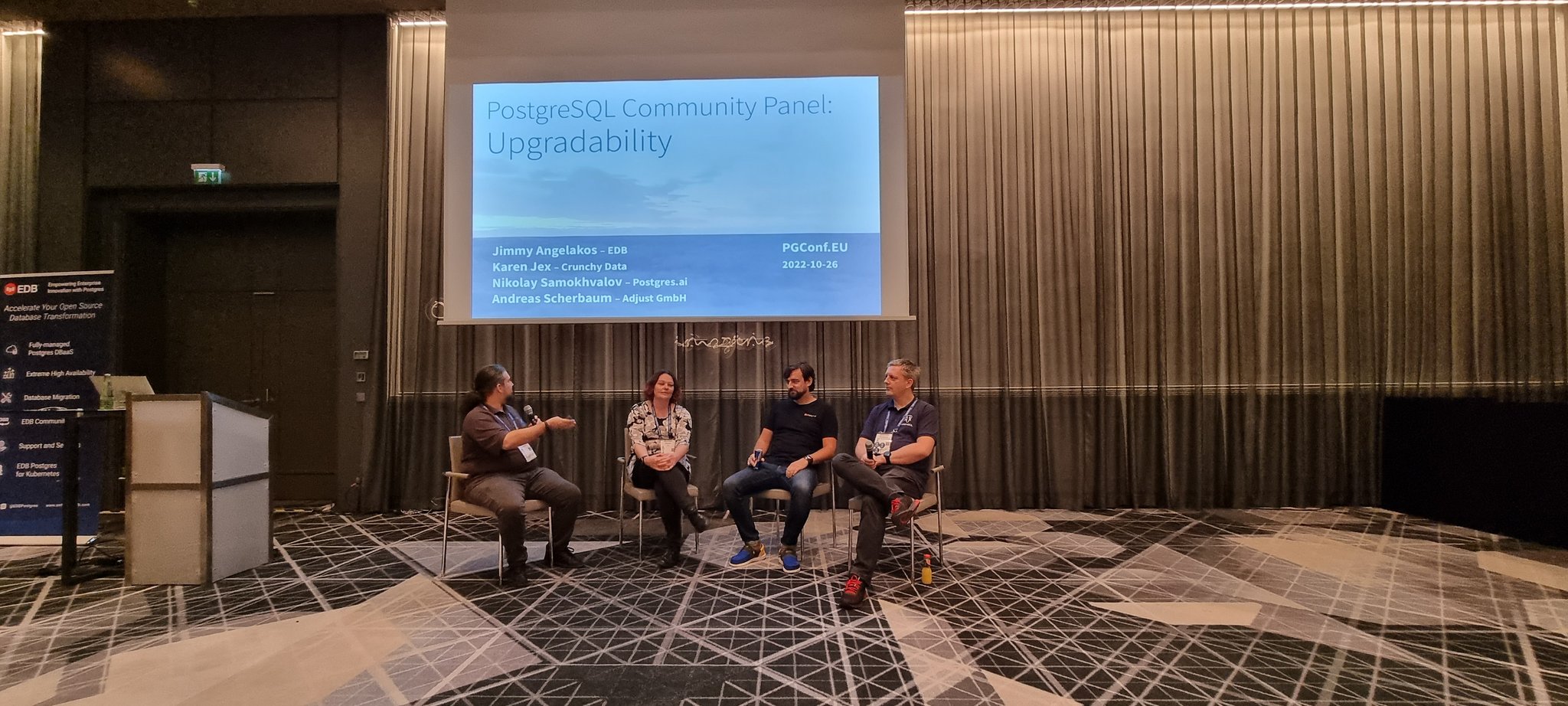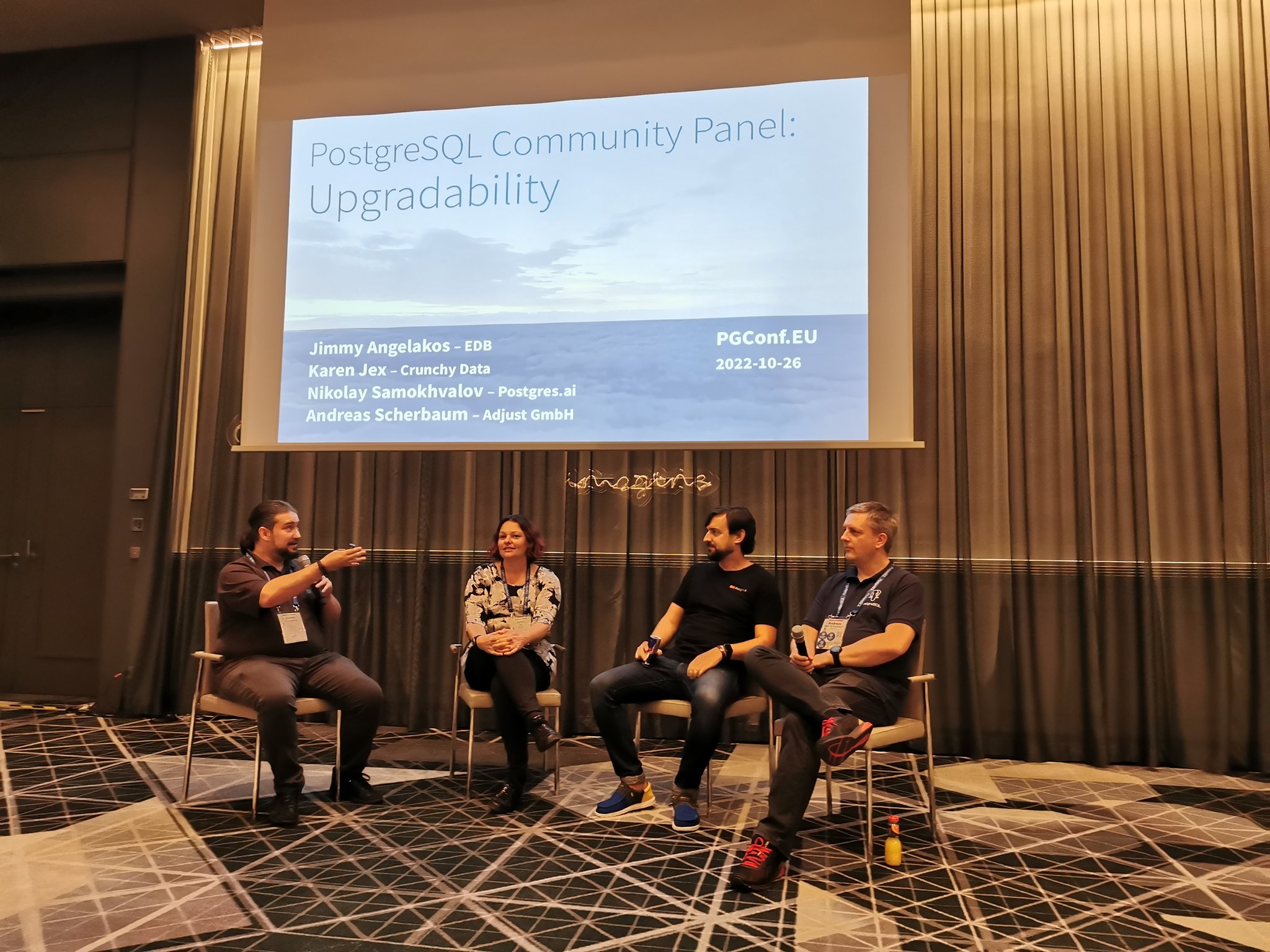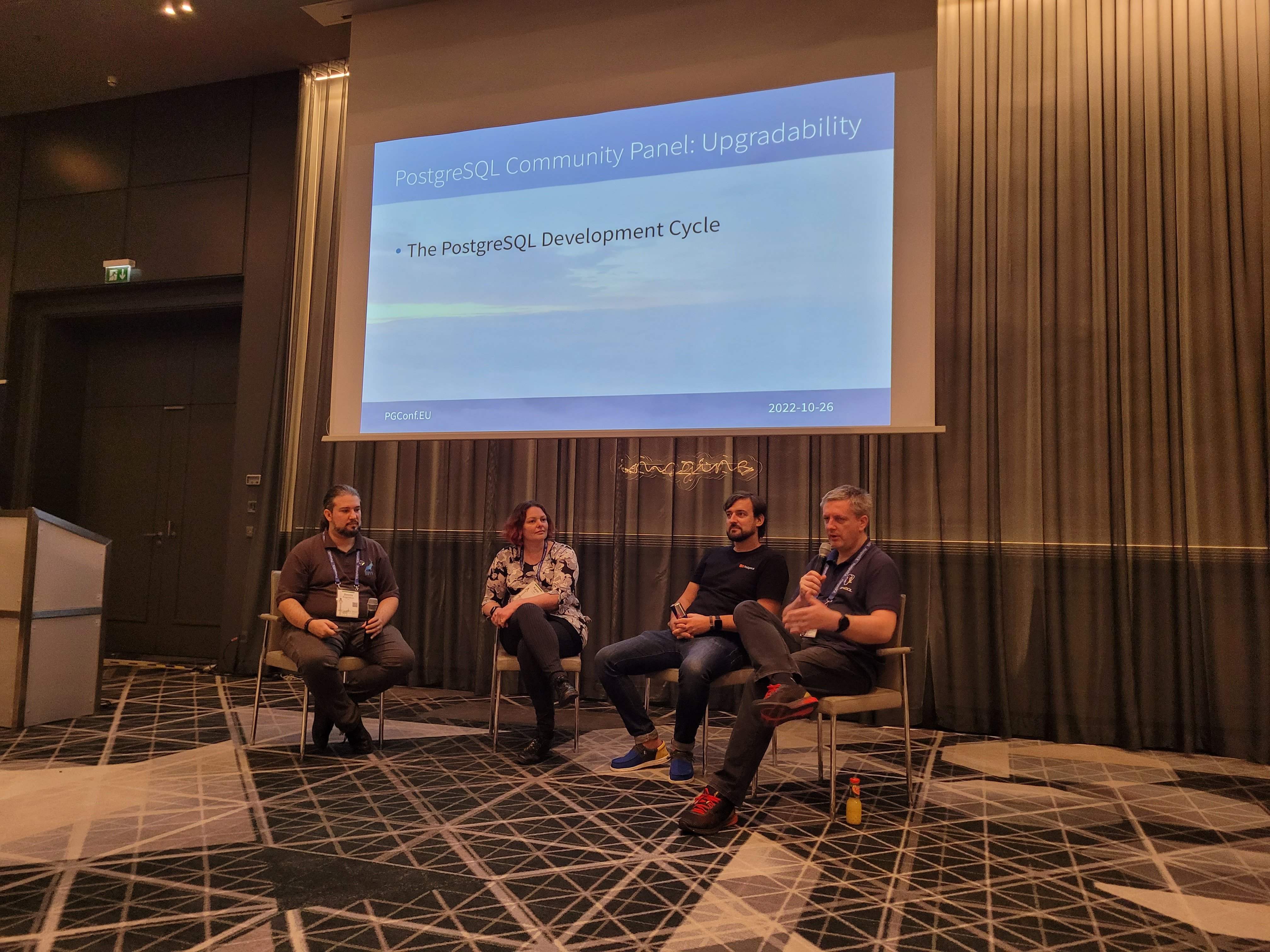 During our conversation we went over the importance of upgrading early and often, how PostgreSQL releases are organised, what works great, but also pet peeves and pain points, and ways in which the experience can be improved.
Regrettably, conference policy this year did not permit video recording of the session. We are working behind the scenes to make this change in the next edition of PGConf.EU.
Meanwhile, if you would indeed be interested in a recording please let us know on Twitter at @vyruss and at the other participants' links above.
I am very grateful to the participants for contributing their time to discuss this important topic, and while it is very unlikely that you'll get the same conversation (or that our schedules will permit getting together for another go) we could always give it a try.
You can sort of get an idea of the talking points we went over from these slides: